Our paints can beautifully recreate natural metal aging processes in a more durable finish, mimicking patination or oxidization techniques like antique bronze or Verdigris.
We can also mimic real metal finishes in paint like satin brass, as well as antique brass through a two-toned painting process.
Through our extensive range of L number paints we are confident we can find a colour to match your sample.
We offer a clear antimicrobial lacquer that can be sprayed on any material to offer long term protection to surfaces.
We can also introduce the new "silver guard" additive to paint during the colour coating process to give your goods protection without changing the overall aesthetic in all gloss levels including matte.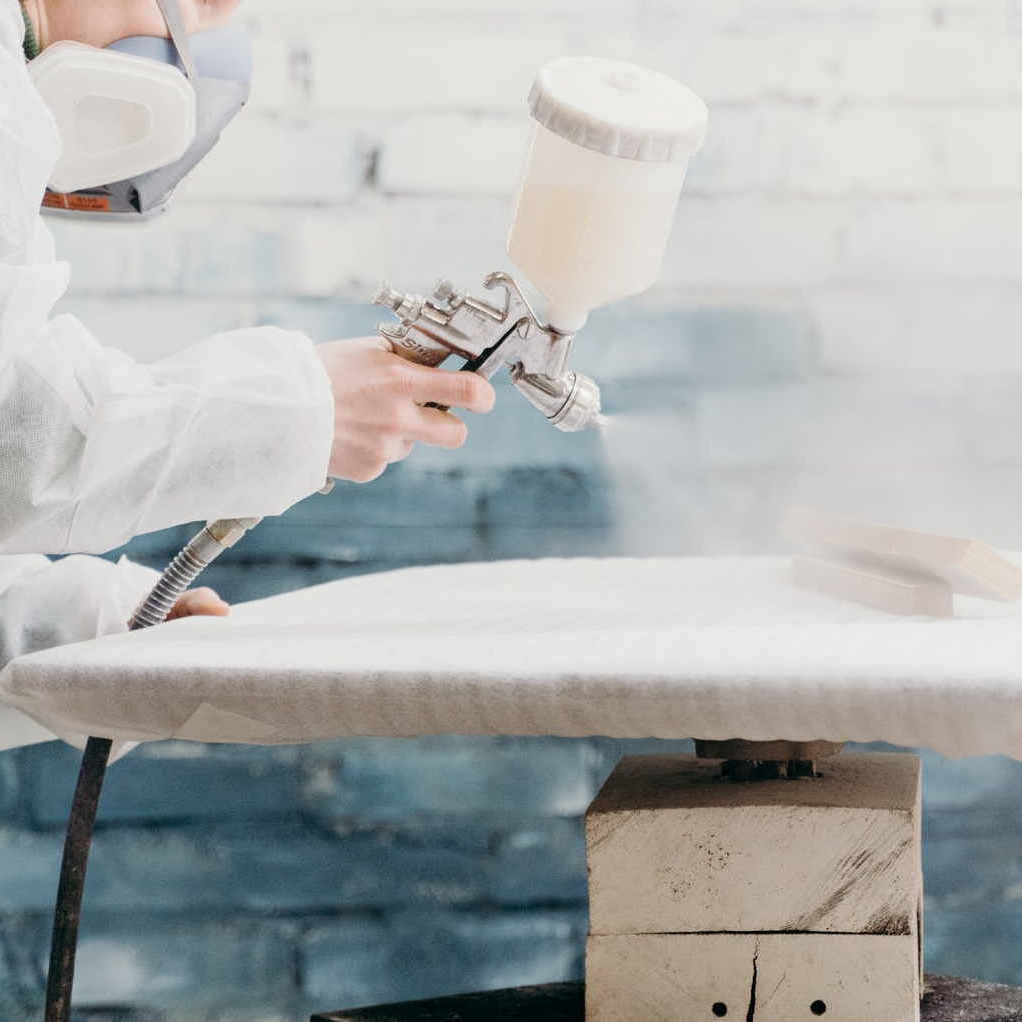 Spraying all our goods inhouse means we have flexible control over production, allowing us to provide quick and efficient turnaround times when refinishing your goods.